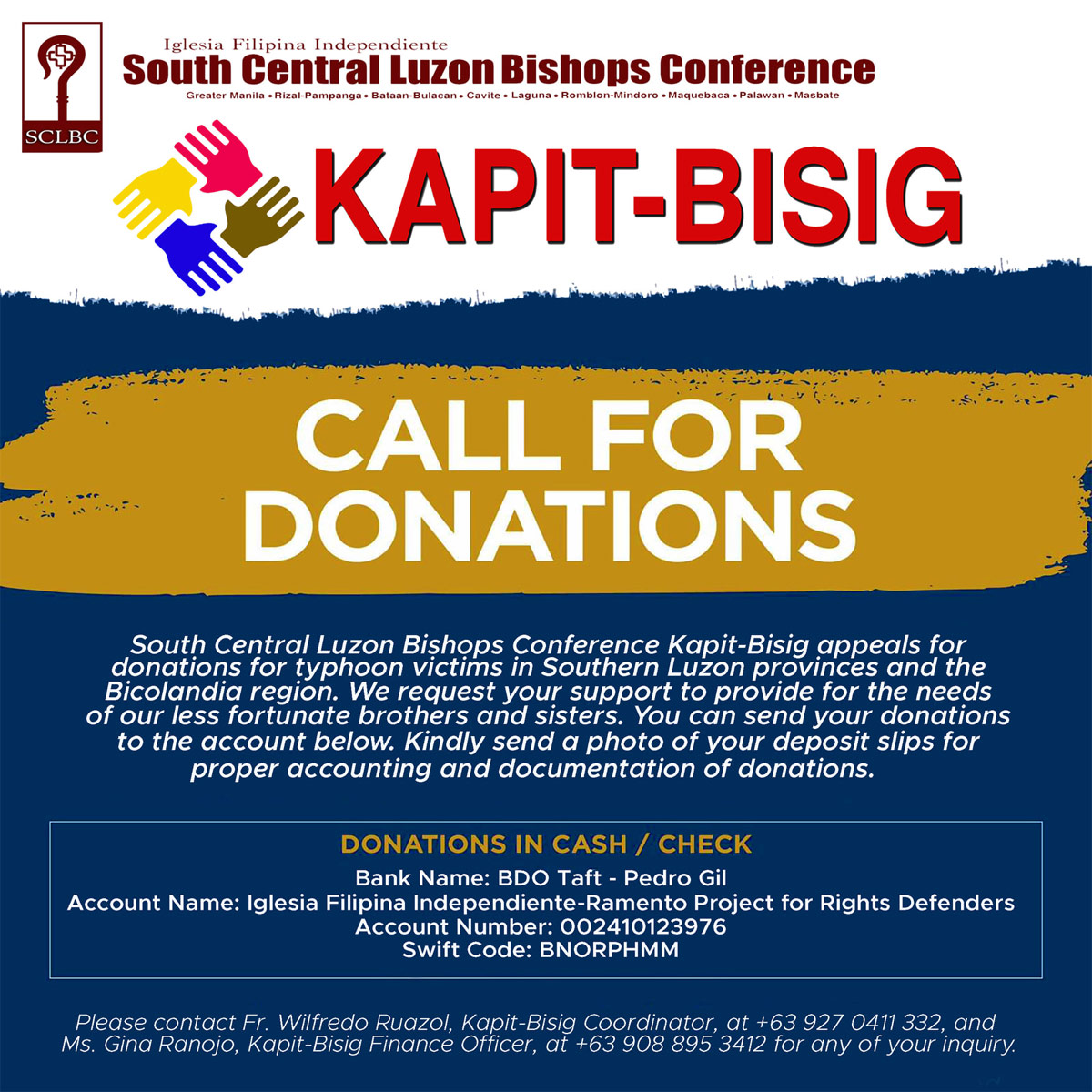 Southern Luzon provinces and the Bicolandia region were recently hit by two strong typhoons Rolly and Ullyses that greatly devastated livelihood and infrastructures. As of today, the thousands of families displaced by the calamity are staying in evacuation centers and needing basic provisions of food and hygiene supplies.

The South Central Luzon Bishops Conference (SCLBC) appeals to your compassionate heart for donations in order to bring relief to the victims of the recent calamity. We request your kind support in making sure that we provide immediate relief to the victims by donating relief goods, most importantly medical supplies, clothes, blankets and other basic necessities.

Let us put forth all our efforts to ensure that the least among our brothers and sisters who were affected by typhoon Rolly and Ullyses get the support they direly need. You can send your donations via our BDO or GCash accounts.
---