Announcements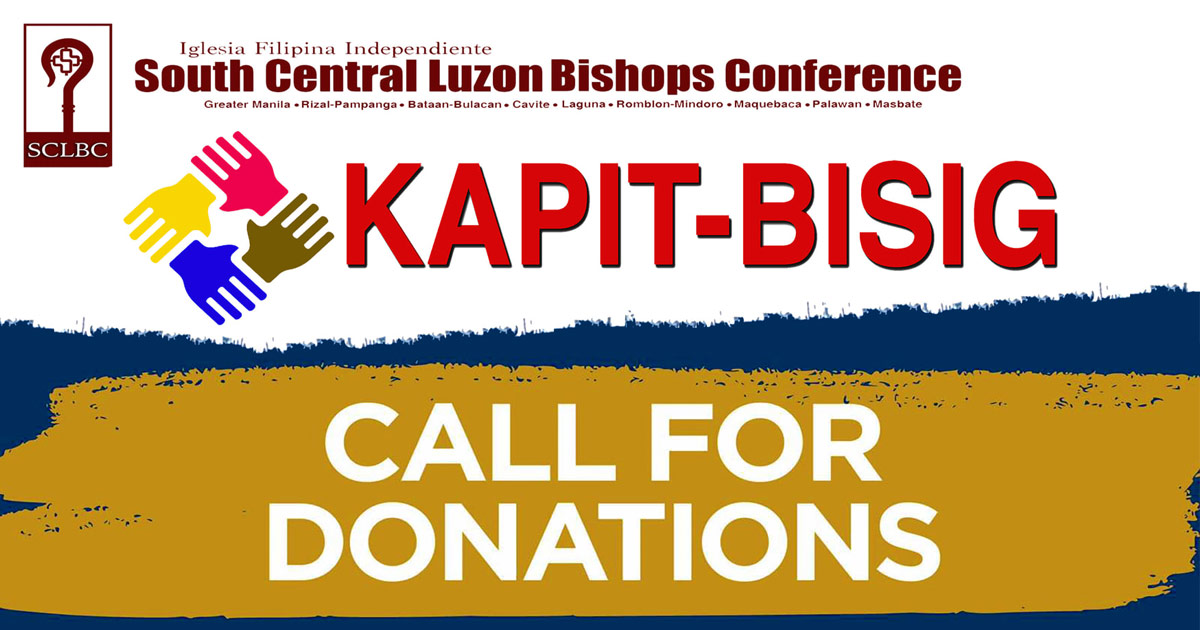 KAPIT-BISIG Humanitarian Mission
The South Central Luzon Bishops Conference (SCLBC) appeals to your compassionate heart for donations in order to bring relief to the victims of the recent calamity. We request your kind support in making sure that we provide immediate relief to the victims by donating relief goods, most importantly medical supplies, clothes, blankets and other basic necessities.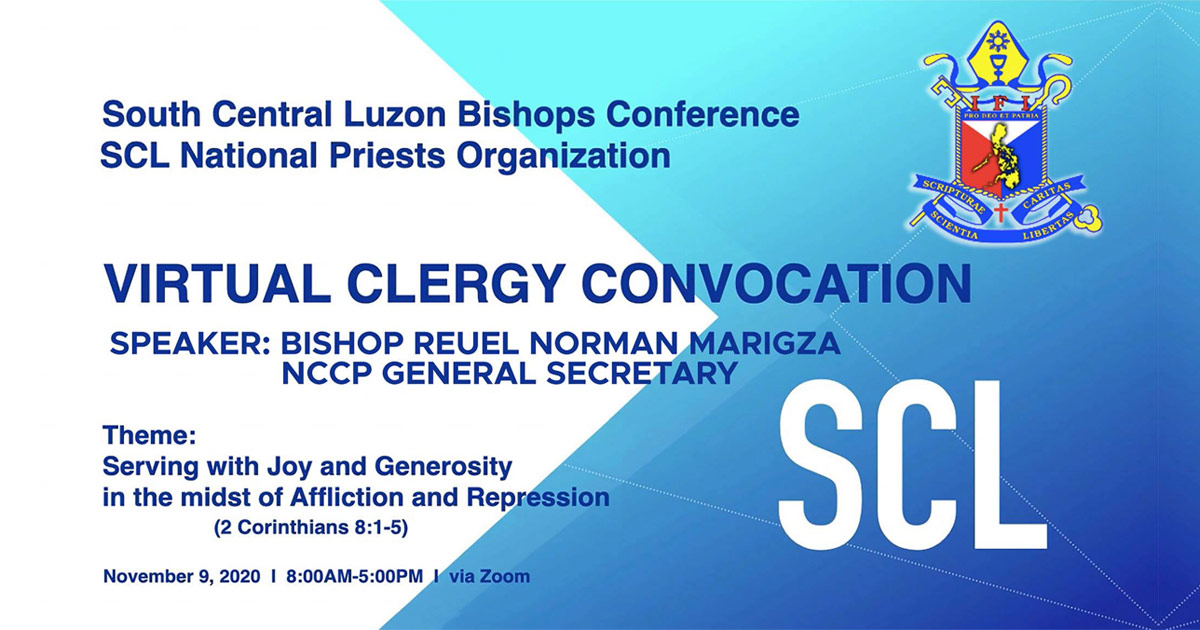 SCL Virtual Clergy Convocation
SERVING WITH JOY AND GENEROSITY IN THE MIDST OF AFFLICTION AND REPRESSION.
November 9, 2020 I 8:00am - 5:00pm I via Zoom app
Speaker: Bishop Reuel Norman Marigza | NCCP General Secretary